All you need to know about ZTL in Florence
Discover how the ZTL of Florence is structured and how to access to the white list.
10 March 2020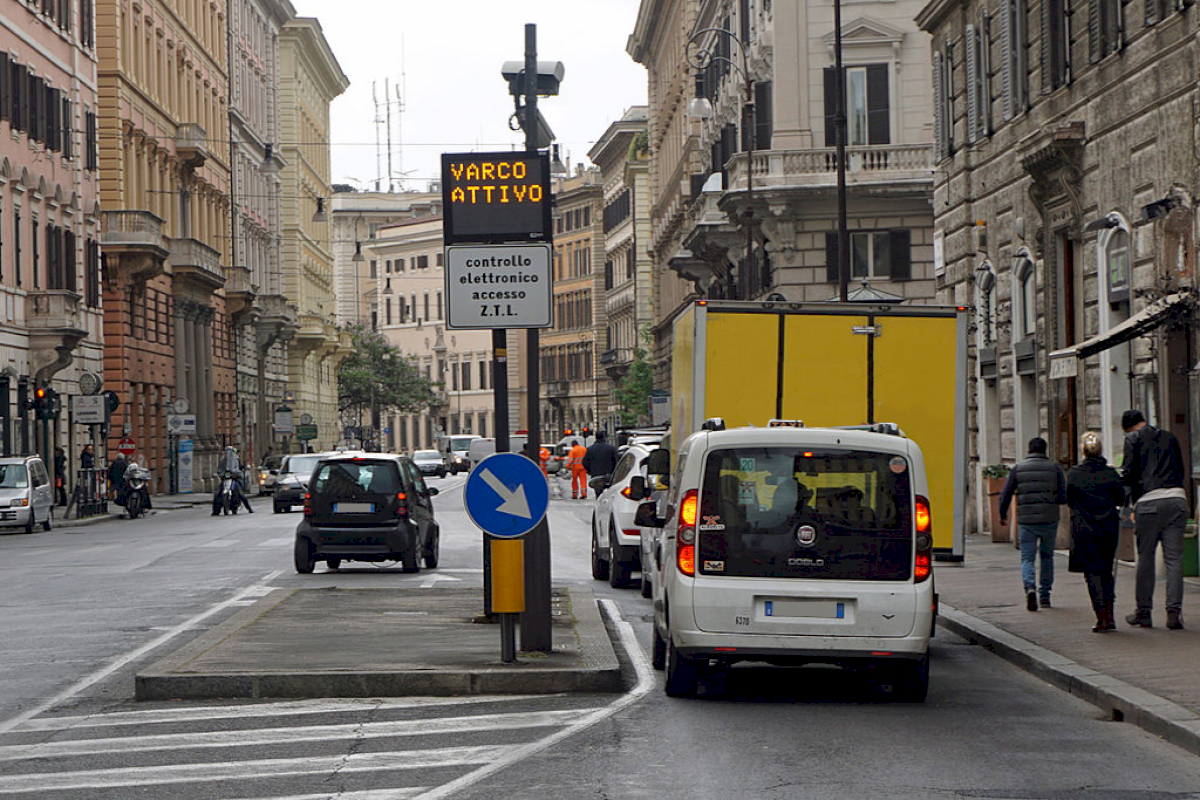 Florence is known all over the world for its Duomo, which has one of the biggest cupolas in the world, and for the magnificent works of Botticelli and Leonardo located in the Uffizi.
Few people know that the Tuscan capital, was one of the first Italian municipalities that limited access to vehicles in some areas of the city. The ZTL of Florence, opened in 1990, is one of the oldest in Italy and extends for 4 km. It consists of 5 zones: sector A, sector B, sector O, sector F and sector G. Euro 1 petrol and Euro 2 diesel vehicles and motorcycles are not allowed to enter the ZTL and, therefore, can never circulate in ZTL.
Electric and hybrid vehicles are not subject to these restrictions.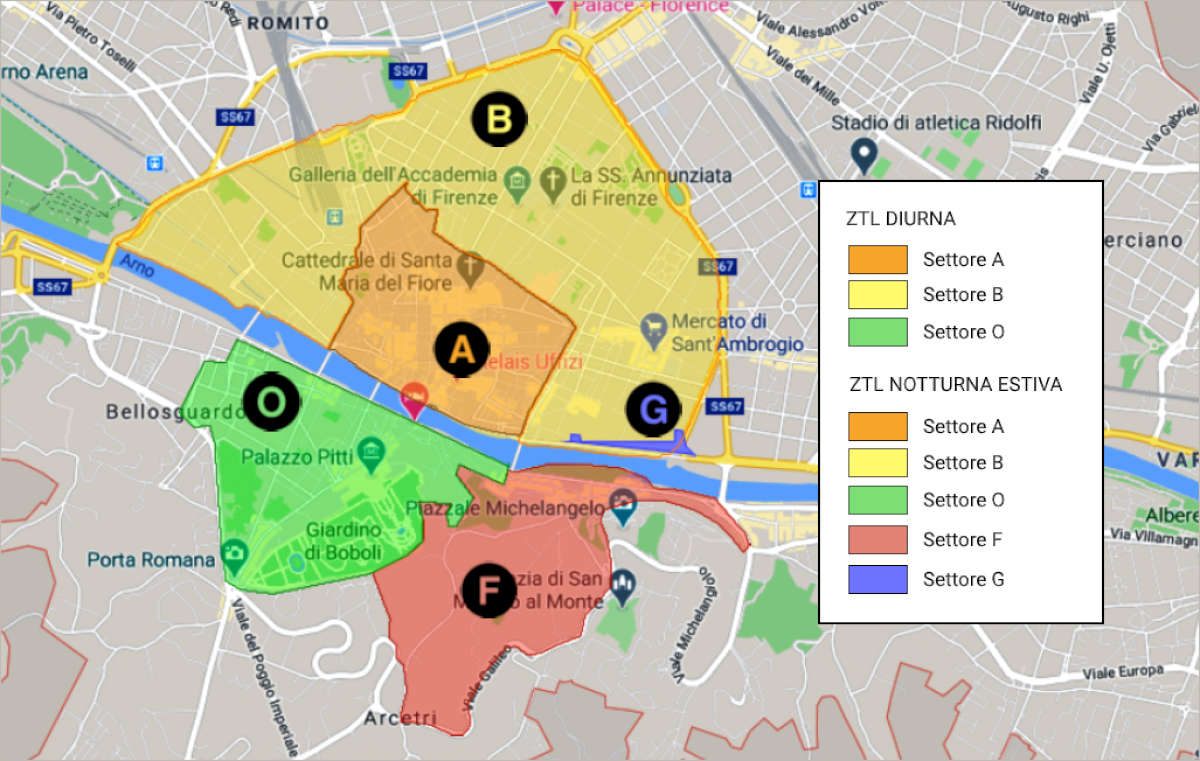 Sector A , Sector B , Sector O
The ZTL in these areas is active in the following hours:
From 07:30am to 08:00pm, from Monday to Friday, all year long, excluding public holidays.
From 07:30am to 4pm, Saturdays, excluding public holidays.
The Summer Nocturnal ZTL, active from April until the beginning of October, is active in the following hours:
on Thursdays from 11:00 p.m. to 3:00 a.m. (Friday)
on Fridays from 8.00 p.m. to 3.00 a.m. (Saturday)
on Saturdays from 4.00 p.m. to 3.00 a.m. (Sunday)
During the months listed above, in these sectors on Fridays and Saturdays the ZTL is active from 7.30 a.m. to 3.00 a.m. of the following day.
Sector F, Sector G
IIn these areas only the Summer Nocturnal ZTL is in force at the following times:
from 11.00 p.m. to 3.00 a.m., Thursday to Sunday
Permissions to access the ZTL
Garages can request a regular access permit for their customers. You will have to provide the license plate of your vehicle and you will be entered in the white list.
Therefore, it is recommended for you to leave your car in one of the following car parks located in the historic centre. From here you can reach the main tourist attractions of Florence on foot:
However, you should keep your parking ticket for 24 months. This will be essential in order to contest any eventual fines.