Firenze Rocks 2023: find a parking space near Arena di Visarno
Explore parking alternatives near the Arena di Visarno, street parking options, and tips for using public transportation. Get ready to have an unforgettable experience at Firenze Rock 2023 without parking worries!
15 June 2023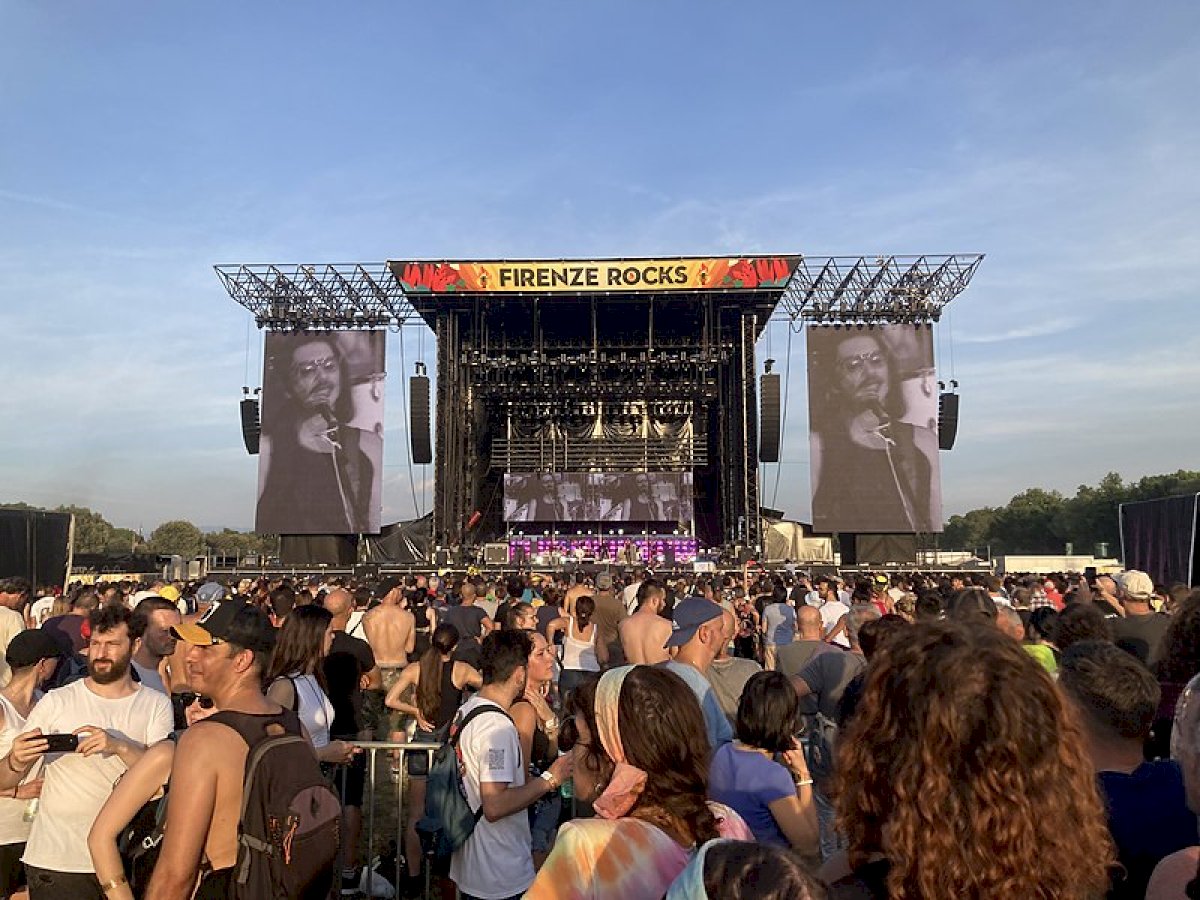 Get ready for the incredible Firenze Rocks music festival in the beautiful city of Florence, Italy! This exciting annual event brings together renowned international artists and thousands of music enthusiasts from around the world. However, one of the challenges faced by attendees is finding a suitable parking spot. In this article, we will provide you with a helpful guide on where to park during the Firenze Rocks festival while also giving you a glimpse of this musical event.
Firenze Rocks 2023: An unforgettable music festival
Firenze Rocks is a festival that has gained international recognition as one of Italy's most prominent music events. Since its inception in 2017, it has attracted some of the biggest names in the music industry, offering an unforgettable experience for fans of all genres.
Located at the impressive Ippodromo del Visarno, an open-air racecourse in Florence, the festival showcases an exciting blend of rock, pop, indie, and electronic music across multiple stages. Some of the artists who have performed at Firenze Rocks include Foo Fighters, Guns N' Roses, Iron Maiden, Aerosmith, Ed Sheeran, Ozzy Osbourne, and The Cure, to name just a few.
For more detailed information about the festival, we recommend visiting their official website.
Where to Park During the Firenze Rocks Festival
Parking in Florence can be a challenge due to high demand and parking restrictions in the city center. However, there are options available for Firenze Rocks festival participants. Here are some alternatives:
Parking Near the Arena di Visarno
When it comes to attending a festival, the excitement of enjoying live music and immersing yourself in a festive atmosphere is unparalleled. However, one aspect that can cause stress is finding a place to park your vehicle. Fortunately, pre-booking a parking space online has become the perfect solution for festivalgoers. That's why this option is highly recommended.
Secure your space: There's nothing more frustrating than arriving at the festival and finding all parking spaces taken. By booking your spot in advance, you ensure that you have a guaranteed place to park your vehicle. You can avoid the stress of searching for a spot last-minute and enjoy the peace of mind of having a reserved spot for yourself.

Save time and effort: Imagine arriving at the festival and spending hours driving around in search of a parking spot. This situation can dampen your mood and waste valuable time that you could spend enjoying the performances. By booking online, you head directly to the designated parking area, saving time and effort. You won't have to deal with the chaos of searching for a free spot, allowing you to dedicate more time to experiencing the festival.

Greater convenience and ease: By booking online, you have the option to choose a parking spot that suits your needs and preferences. You can select a location near the festival or in a convenient position for your itinerary. Additionally, some online booking services offer additional benefits such as 24-hour security, round-trip transportation to the festival, or priority access. This adds an extra level of convenience and ease to your experience.

Avoid surprises on fees: Have you ever arrived at a parking lot and been surprised by exorbitant fees? By booking online, you know the parking cost in advance and can plan your budget accordingly. Furthermore, some online booking services offer special discounts or preferential rates compared to traditional on-site parking. So, you can enjoy the festival without worrying about unpleasant surprises at the end of the day.

Guaranteed availability in crowded events: Music festivals attract massive crowds, which means parking can fill up quickly. By booking your spot in advance, you ensure you have a guaranteed space, even in high-demand events. You won't risk being left without parking options and can enjoy the festival without worries from the very beginning.

Flexibility and cancellation: Life is full of unexpected events, and plans can change at any moment. Some online booking services offer flexibility in case of schedule changes or cancellations. This provides peace of mind in case an unforeseen circumstance occurs and you need to adapt your travel plans. You'll be able to make changes or cancel your reservation according to established policies, offering you greater flexibility and confidence.
Pre-booking a parking spot online to attend a festival is a smart and convenient option. It guarantees you a secure space, saves you time and effort, and provides greater convenience and peace of mind throughout the festival experience. Don't waste any more time searching for parking and start enjoying your favorite festival from the very beginning.
Book a parking near Visarno Arena
Street Parking Near the Arena di Visarno
The Arena di Visarno is located within the Ippodromo del Visarno, an open-air racecourse. There is usually parking space available at the racecourse for event attendees. However, keep in mind that space can be limited, and it is advisable to arrive early to secure a spot. Additionally, parking fees may apply.
Public Transportation
Another convenient option is to use public transportation to reach the Arena di Visarno. Florence has a network of buses and trams that can take you close to the venue. Check the schedules and routes of public transportation to plan your trip. Additionally, shared transportation services like Uber and taxis can be a convenient alternative to reach the venue without worrying about parking.
Furthermore, you can also park nearby, such as at some shopping centers, train stations, public parking lots, or regulated parking areas, and approach the Arena di Visarno using public transportation.
Bus lines 17, 55, and 35 (Puccini Manifattura) will take you close to the complex, along with tram line T2 (S. Donato - Università).
Which Artists Will Be Performing at Firenze Rock 2023?
In 2023, there will be many artists participating in this incredible festival, from international stars to emerging talents.
Saturday, June 17th: - Le Distanze (16:25h) - Piqued Jacks (17:10h) - Lucio Corsi (18:05h) - Tom Morello (19:30h) - The Who (21:30h)
Sunday, June 18th: - ISOCI (17:00h) - The Reytons (18:00h) - D4VD (19:00h) - Jake Shears (20:00h) - Maroon 5 (21:45h)