New Year's Eve 2023 in Barcelona: where to park
Will you be in Barcelona to celebrate the start of the New Year? Read this article where you will find invaluable tips for parking in Europe's liveliest city.
27 December 2022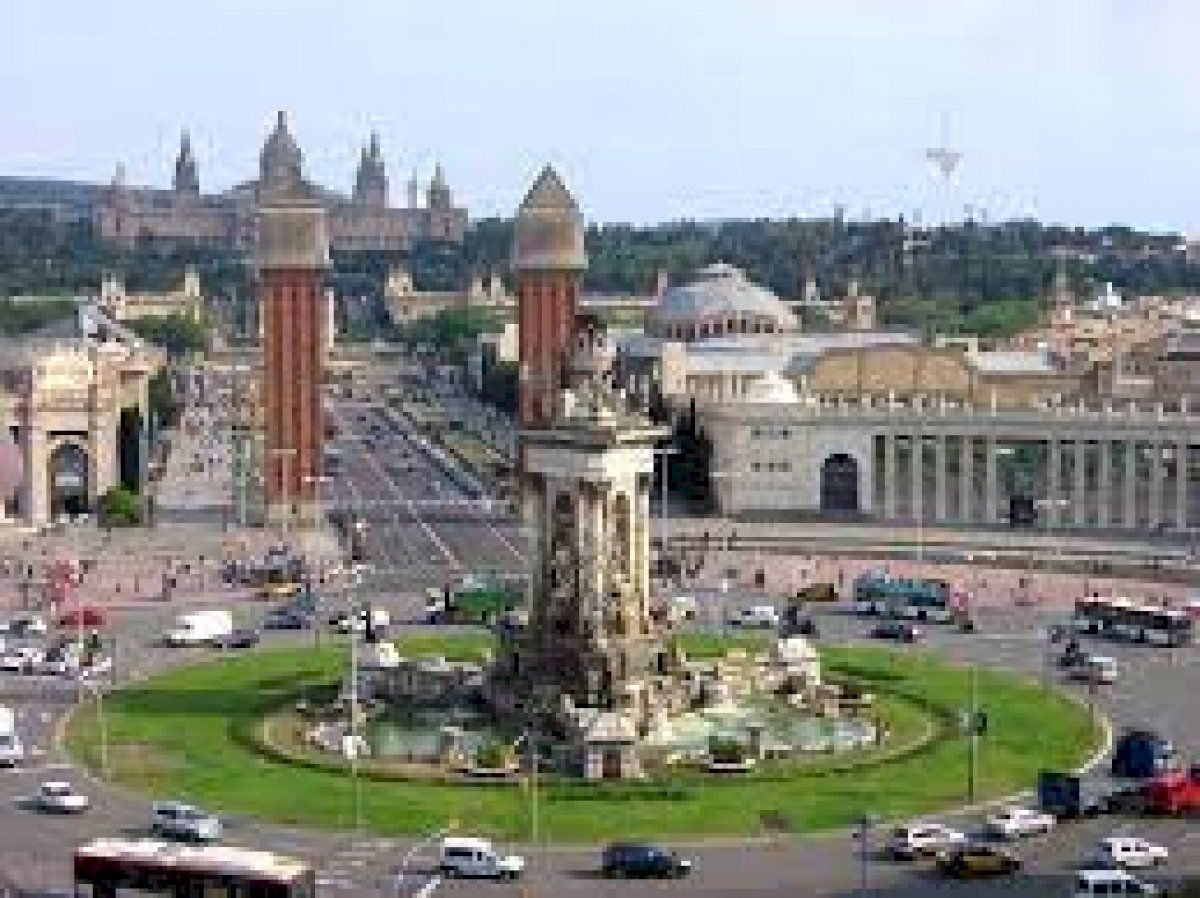 The year 2023 is just around the corner and Barcelona is one of Europe's most popular destinations to welcome the new year: shows, events, local parties and concerts are just some of the endless activities this city offers 365 days a year, but also and especially during the holidays.
Depending on everyone's tastes and preferences, the city of Barcelona offers different ways to celebrate and to toast the beginning of the new year: from New Year's Eve dinner to parties in clubs and discos, to celebrations in the squares... everyone will be satisfied!
New Year's Eve in Barcelona is an event not to be missed, but if you are travelling by car, be aware that during this time of year finding a parking space can be very difficult, as many streets are closed to leave space free and make it easier for pedestrians to pass.
To avoid unpleasant inconveniences and enjoy the evening without the thought of your car, below we recommend where to park in Barcelona for New Year's Eve 2023, depending on the type of night you want to spend.
Where to park for New Year's Eve 2023 in the square in Barcelona
New Year's New Year's Eve in the Square in Barcelona is a relatively recent tradition, suitable for those who like to gather in the middle of a crowd of people (concert style) and welcome in the New Year by toasting with friends and watching fantastic shows (also suitable for families and children) and admiring the classic fireworks.
The two main squares where the celebrations usually take place are Plaza de Espanya and Plaza Catalunya.
As we mentioned earlier, the squares are the places where the main roads connected to them are most likely to be temporarily closed, making circulation difficult and finding parking practically impossible unless a solution is found first.
The best choice, therefore, is definitely to book in advance a public parking space near the square where you will be spending the evening, as these may also not be available when you arrive.
By reserving with Parkimeter, the online platform that allows you to compare and choose the most suitable parking space for your needs, you are guaranteed to have a parking space on your arrival with video surveillance that will keep your car safe. The thought of parking will no longer be your problem and you will be able to enjoy the New Year's Eve in total carefreeness!
Below you will find some of the parking spaces where to park for New Year's Eve 2023 in the square in Barcelona.
Parking near Plaza de Espanya
Plaza de Espanya is one of the largest squares in Spain and the most famous in Barcelona for hosting the New Year's Eve square party. A fascinating fireworks display and fireworks at midnight have been held here for years. A tip is to arrive early so as not to miss the light and colour show of the Dancing Magic Fountain that precedes the start of the festivities.
In this square it is traditional to celebrate the famous Spanish midnight ritual: that of the campanadas. For those who don't know, in Spain it is customary to eat 12 grapes in the 12 seconds before midnight, one for each bell toll, which is said to be a good omen for the coming year. So don't forget to bring, in addition to a bottle of sparkling wine, the grapes!
Parking in this square is difficult even when there are no events of this kind, but we at Parkimeter have a wide range of parking spaces near this square, such as NN Torre Tarragona just an 8-minute walk from the square or BSM Rius i Taulet.
To consult the rest of the car parks we have available and parking near Plaza de Espanya you can click the green button and choose the one that best suits your needs:
Book a parking near Plaza de Espanya
Parking near Plaza Catalunya
Also Plaza Catalunya is one of the largest in Spain, as well as being the best known in the Catalan capital. Here you will find a big screen that will be tuned to Madrid's main square, Plaza Mayor, where the New Year's Eve party will also be taking place. As in Plaza de Espanya, the evening will include fireworks, firecrackers and toasts in company.
For parking near Plaza Catalunya, we recommend a couple of car parks that might interest you, as they are very close and convenient for walking to your destination: SABA BAMSA Rambla Catalunya and BSM Plaza Gardunya-La Boqueria. To book and search for other parkings near Plaza Catalunya click on the green button:
Book a parking near Plaza Catalunya
Where to park for New Year's Eve 2023 events in Barcelona
New Year's Eve in Barcelona also means parties, clubs and discos. This city is famous for its huge variety of bars and pubs of all kinds and for all tastes.
We recommend the main strategic points where you can park your car for New Year's Eve 2023 events in Barcelona.
Parking near the Olympic Port
The Olympic Port is known for its wealth of elegant and 'in' clubs and restaurants. Examples are Sotavento and Shoko. If you want something more special, you can enjoy a frozen cocktail in the Ice Pub.
Here's where you can park near the Olympic Port:
Book a parking near Olymplic Port
Parking near Avinguda Diagonal
If you want to spend your New Year's Eve evening in a quieter and more intimate way, but don't want to be too far away from the happiness emanating from the people, we recommend going to Avinguda Diagonal, one of the most famous pedestrian streets in Barcelona. Here you will find bars and clubs famous for their delicious cocktails accompanied by music.
Click here to see our offer for parking near Avinguda Diagonal: