Where to park in Madrid without a sticker
Find all about if your car can circulate and where to park inside Madrid Central without a sticker.
24 March 2022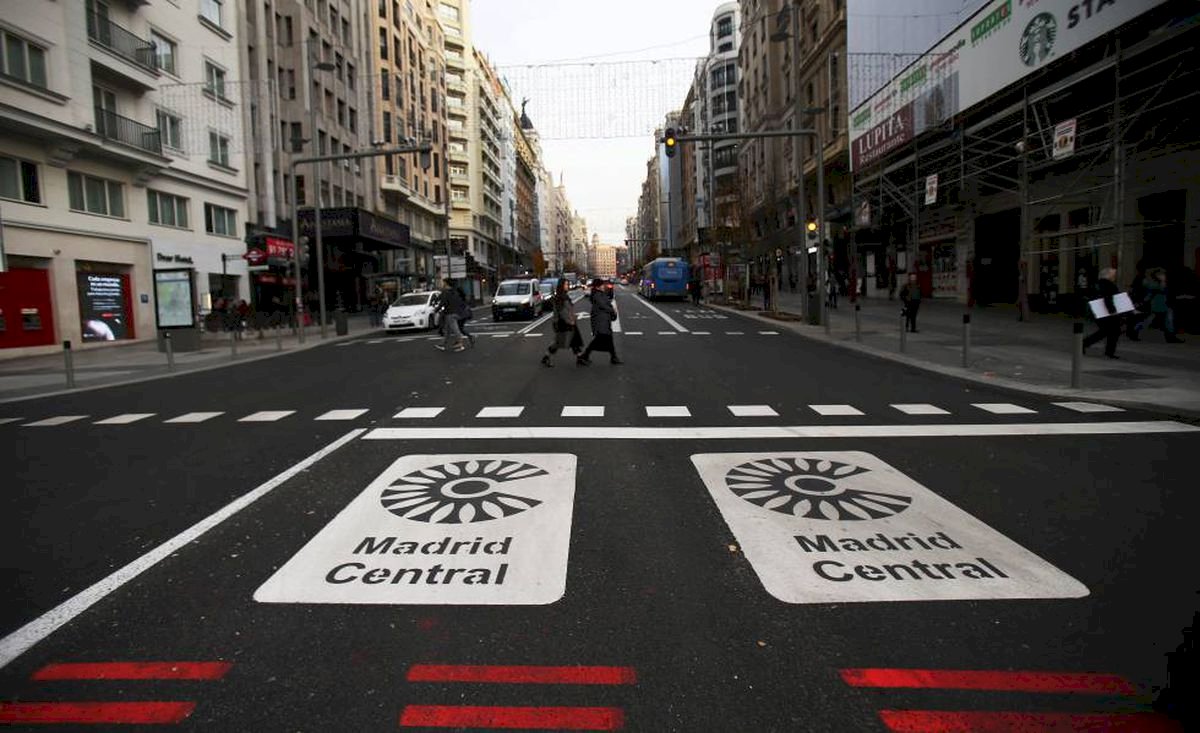 Do you know where you can park your car without risking a fine? Madrid keeps putting new parking and traffic restrictions in place and it is becoming increasingly difficult to find a parking space, so we are going to help you.
Since 2020 the capital, by the Ordinance of Sustainable Mobility, prohibits the parking of vehicles without environmental badge, that is, vehicles considered category A, in the parking spaces of the Regulated Parking Service (SER) areas in the centre of Madrid. The law is the result of Madrid's commitment to protect the health of its inhabitants and to reduce pollution. Thus, vehicles without a sticker (without the DGT environmental label), which are largely pre-2000 petrol cars and pre-2006 diesels, are not allowed to park inside the motorway M-30. The ban applies 24/7 but there are still vehicles without the sticker that will be able to park in Madrid Central. The exceptions are.
Vehicles that can park in Madrid Central
• Residents of Madrid Central will be able to park their vehicles without a badge in their own Regulated Parking Area as long as they were purchased before 30 November 2018. To obtain this authorisation they will have to pay an annual €24.60 base rate or a monthly €2.05 base rate, both of which vary depending on the DGT sticker on their car. Thus, these residents with the parking permit will only be able to park in the green zone of the neighbourhood where they are registered and for a maximum of two hours.
• Residents in their respective Regulated Parking Area (SER). In other words, registered residents, but without authorisation, will only be able to park in the SER parking area, even if it is within their neighbourhood.
• Madrid Central (MC) workers who work there between 12am and 6:30am.
• Auxiliary vehicles to support the operation of regular urban public transport services.
• Vehicles with 2 and 3 wheels.
• Vehicles intended to transport people who can prove they have and use the special authorisation for people with reduced mobility.
• Vehicles used for essential services.
Even if you want to park in an underground car park, you will not be able to do so in Madrid Central because traffic is not allowed. Apart from registered residents with their car registered in Madrid, from January 2022, vehicles without a sticker will not be allowed to circulate inside the M-30. They will be able to drive on the ring road, but not inside it.
Park near the centre of Madrid
Fortunately, we have the solution so that you can park outside the M-30 but close to it, so that you can go to the city centre. Here is a list of car parks near the M-30 where you can leave your vehicle without having to worry about your safety or fines. • Parking José PARKING JOSÉ and PARKING USERA are both in the Moscardó neighbourhood, near Chopera and Arganzuela, with access to the bus and metro.
• PARKING VERDAGUER Y GARCÍA: is right next to the ring road, in the San Pascual neighbourhood, near Guindalera. The metro stations Barrio de la Concepción and Parque de las Avenidas are within walking distance.
• PARKING MANOTERAS: is in Sanchinarro and has bus links nearby.