Find parking near the Wanda Metropolitano to see the Rolling Stones concert in Madrid.
Park near the Estadio Wanda Metropolitano to see The Rolling Stones concert in Madrid.
13 May 2022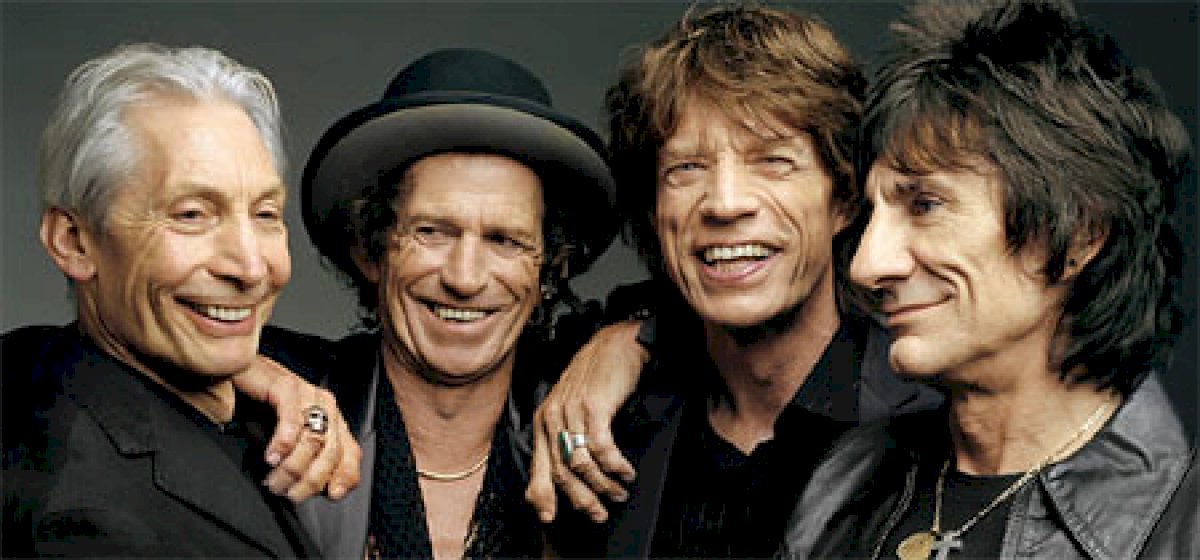 PARKING NEAR THE WANDA METROPOLITANO
At the Rolling Stones concert, there will be approximately 70.000 people. The Wanda Metropolitano is not part of Madrid Central, which means that you will be able to park on the street without so many restrictions. What we recommend you, as it is an event that will be attended by thousands of people, is to look for and book a parking space near the Wanda Metropolitano in advance so when you arrive at the stadium you don't have to worry about looking for parking. With Parkimeter you will be able to book your parking space in a guarded car park near the stadium, either through our website www.parkimeter.com or app. To go to the concert with peace of mind and forget about the car as one of your worries, we leave you some nearby parking options that could be useful for you: Alcalá 108 , Florauto - Alcalá , Doctor Esquerdo, 31, Príncipe de Asturias - Alcalá o O'Donnell 33
WHERE TO PARK IN MADRID
Since the beginning of the year 2022, Madrid Central, is a low emission zone with which the Madrid City Council aims to reduce the emission of polluting gases into the atmosphere, climate change and improve traffic in the centre of Madrid. For this reason, vehicles have been restricted and other more eco-friendly vehicles such as bicycles, public transport and walking are now promoted.
There are two low emission zones of special protection: -ZBE Distrito Centro (former Madrid Central): vehicles are allowed to circulate on all streets. -ZBE Plaza Elíptica: low-emission zones are clearly marked with vertical signs and red horizontal lines, and there are also specific signs indicating to drivers which public car parks they can access.
The regulations on who can drive and park in central Madrid are as follows: -Vehicles with a 0 emissions environmental badge may circulate and park in the SER zone without time restrictions. -Vehicles with an ECO environmental badge may enter and park in the SER zone during regulated hours for a maximum of 2 hours. -Vehicles with environmental badge C or B may only enter and park in a public car park, private garage or parking reserve.
Excluding Madrid Central, which is the most central area of the city, regulated parking throughout Madrid is divided into 2 zones that are divided by their rates and colours: the Green Zone and the Blue Zone.
Green Zone
The Green Zone is for residents of the area. To park you will need the relevant authorisation and pay the corresponding fee, so you will not have any time restrictions (as long as you are in your residential zone). All other users are not allowed to park for more than 2 hours; once the maximum time has been reached, they will not be able to park in the neighbourhood again until 1 hour later.
Fees 20 minutes: 0,50€ in normal SER zones and 0,60€ in low emission zones / 30 minutes: 0,90€ in normal SER zones and 1,10€ in low emission zones / 60 minutes: 2,05€ in normal SER zones and 2,35€ in low emission zones / 90 minutes: 3,10€ in normal SER zones and 2,35€ in low emission zones / 120 minutes: 4,10€ in normal SER zones and 4,70€ in low emission zones.
Blue Zone
The Blue Zone is accessible to everyone and aims to rotate vehicles in the busiest areas of the city centre, creating an equal opportunity to find parking, but with a time limit of 4 hours.
Fees: 20 minutes: 0,25€ / 30 minutes: 0,40€ in normal SER zones and 0,45€ in low emission zones / 60 minutes: 1,10€ in normal SER zones and 1,20€ in low emission zones / 90 minutes: 1,70€ in normal SER zones and 2,05€ in low emission zones / 120 minutes: 2,75€ in normal SER zones and 2,95€ in low emission zones / 150 minutes: 3,80€ in normal SER zones and 4€ in low emission zones / 180 minutes: 5,20€ in normal SER zones and 5,4€ in low emission zones / 210 minutes: 6,70€ in normal SER zones and 6,90€ in low emission zones / 240 minutes: 8,20€ in normal SER zones and 8,40€ in low emission zones.
You can get discounts for parking in Madrid's Green Zone and Blue Zone depending on your vehicle's label: Vehicles with label B: this type of vehicle does not have any type of discount in the Regulated Parking Zones and the conventional rate must be paid. Vehicles with label C: they have a 10% discount on the rate in the SER zones. Vehicles with the ECO label: their discount will be 50% off the SER rate. Vehicles with a Zero Emissions label: they will be able to park for free in any space in the SER zone. Vehicles without a label: will have to pay a 25% penalty on the established rate for parking in SER zones.
WHO ARE THE ROLLING STONES
The rock band was formed in April 1962 by Mick Jagger, Brian Jones, Keith Richards and Ian Stewart with Bill Wyman and Charlie Watts joining a few months later. Since their birth, the Rolling Stones have had to face a number of obstacles and setbacks. From the retirement of Bill Wyman in 1993, who was replaced by Darryl Jones, to the deaths of keyboardist Ian Stewart in 1985 and Charlie Watts a few months ago.
The Rolling Stones kick off their SIXTY Stones Europe Tour on 1 June at the Wanda Metropolitano in Madrid to celebrate their 60th anniversary. They are known worldwide for songs like (I Can't Get No) Satisfaction (1965), Paint It, Black (1966), Sympathy For The Devil (1968), Gimme Shelter (1969) or Start Me up (1981) that launched them to stardom in the 70s. This concert will be the band's 24th concert in Spain, but sadly the first without Charlie Whatts.
As we mentioned, the big event will be held at the Wanda Metropolitano. It is a sports venue owned by Atlético Club de Madrid and it is located in the neighbourhood of Rosas, in the district of San Blas-Canillejas, Madrid. It has a capacity of 68.456 people and in addition to sporting events, it is a stadium used for other types of events such as concerts.
If you already have tickets to go to the Rolling Stones concert or you are going to get them before they are sold out, in this blog we will provide you with information that will be really useful if you are planning to go to the event by car and, in addition, we suggest some places to visit in the city of Madrid.
WHAT TO SEE IN MADRID
If you are thinking of visiting the city before or after the concert, Madrid is not only the capital of Spain, but also a beautiful city with many places of interest to visit. Here are some recommendations:
THE PUERTA DEL SOL.
Puerta del Sol is one of the most famous squares in Madrid, located in the center of the city. It is a meeting point, the Kilometre Zero of Spain, it is the central point of the whole country. In the centre there is a plaque commemorating this event and where every tourist usually takes a photo. Also, in this square you can see the Clock of the Casa de Correos, known for being the place from where the famous bells of the Puerta del Sol are emitted every New Year's Eve since 1962 and you can also see the Statue of the Bear and the Strawberry Tree at the entrance of the Alcalá street, symbol of the city of Madrid and the most popular meeting place in Madrid.
THE RETIRO PARK
El Retiro is Madrid's most important park. It consists of 118 green hectares in the centre of Madrid. It was built in the 17th century for King Felipe IV but was destroyed during the War of Independence. Nowadays, it is a reconstructed space where you can visit the artificial pond, where you can rent rowing boats; the Paseo de la Argentina, better known as the Paseo de las Estatuas, a walk where you can appreciate the different sculptures of Spanish monarchs; the Monument to Alfonso XII, inaugurated in 1922 and, finally, the Palacio de Cristal, built in 1887 next to its artificial lake.
ROYAL PALACE. The Royal Palace of Madrid was built by order of King Felipe V and was almost completely destroyed by fire in 1734. They took advantage of the occasion to remodel it to the King's taste in accordance with the period. Inside you will find a wealth of art both in its construction and in the decoration of its rooms, with works such as paintings by Caravaggio, Velázquez and Goya.
The Royal Palace of Madrid is one of the largest palaces in the world, with more than 135,000 square metres and 3,418 rooms. This palace is the official residence of the King and Queen of Spain, although they do not reside here, but in the Zarzuela Palace on the outskirts of Madrid.
You can visit the palace from Monday to Saturday from 10am to 7pm or on Sundays from 10am to 4pm.
GRAN VÍA AND CALLAO.
Gran Vía is one of the most important and emblematic streets in Madrid. It was built between 1910 and 1929 with the intention of modernizing the city. There you can find all kinds of shops, restaurants, theatres, cinemas and emblematic buildings.
To start with, you can see one of the most famous buildings: the Metrópolis, located at the junction of Gran Vía and Calle Alcalá. On its dome is the figure of the Winged Victory, one of its greatest symbols.
Continuing along Gran Vía you will find the Telefónica building, one of the first skyscrapers in Europe and the first in Spain; the famous Plaza Callao where you will find the emblematic Callao Cinemas built in 1926, a shopping centre of El Corte Inglés or the Carrión Building, recognisable by its Schweppes sign at the top of it.
The Gran Vía ends at Plaza España, the square where you will find the controversial Edificio España, which is now one of the best hotels with incredible views of Madrid, the Hotel Riu Plaza España.