What to do in 3 days in Berlin
Planning a short trip to Berlin and don't want to miss any highlights of this exciting city? Don't worry! Here you will find a travel guide for 3 days in Berlin
23 March 2023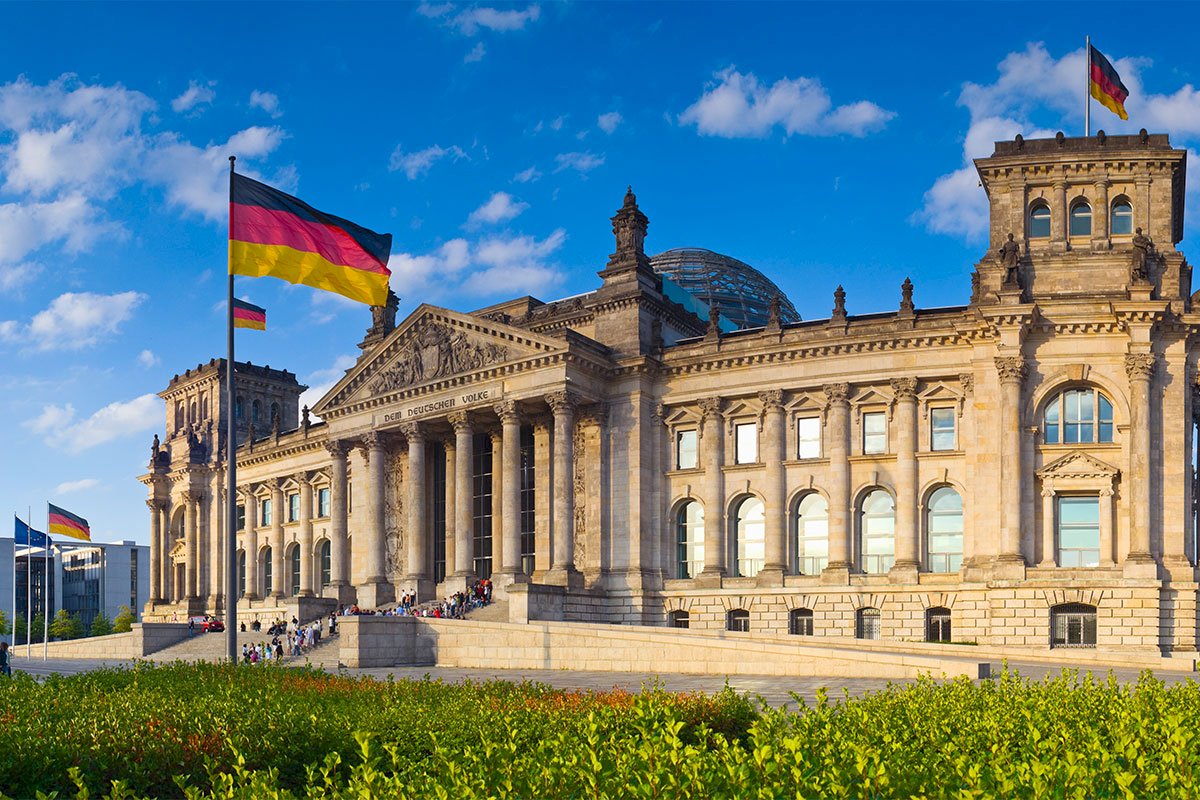 Berlin is a great place for a weekend trip! But because the city has so many sights, you should plan your stay as well as possible. In this article we have put together the perfect 3-day programme for Berlin.
Berlin is a very historic city and there is a lot to see. Attractions and things to see are spread out in all directions and in every district there are at least a few things that are definitely worth a visit.
Unfortunately, it's not possible to see everything in just a few days, so you should focus on a limited number of highlights. Fortunately, Berlin's most famous attractions are very central and mostly within the Mitte district.
So you can visit quite a few even on a weekend. Ideally, however, you should take three days. And because we really know our way around Berlin and know how to get there, we've put together a perfect 3-day tour that will get you through the biggest highlights in just a few days.
The preparation
Whether by plane, train or even car, Berlin is easy to get to. Some probably know it from other big cities. Parking is always a tricky thing. For example in Paris (link to Parkimeter parkings in Paris),
where you only have limited parking times on the street. Here it will be more convenient to book a parking in advance. When booking a parking space, it is better for it to be close to your accommodation. For a weekend trip, it is worth staying in a more central location, as many things would be easier to reach. Once this is done, you should consider booking tickets for attractions in advance.
Day 1
On the day of arrival, it would be good to arrive in the morning so you have the rest of the day to wander around the city. Because you are likely to be exhausted from your trip, it is advisable to have a shorter but easily accessible programme, which means that the sights should be as close to each other as possible.
On the first day, it's worth visiting Monbijoupark, Museum Island, Alexanderplatz and the TV Tower.
Monbijoupark is definitely one of the most beautiful parks in Berlin. It's not very big, but it offers a great view of Museum Island and especially the Bode Museum.
You can get to the Museum Island via the monumental Friedrichsbrücke, which is located at the end of the riverside promenade. Here you will find five of the city's most important museums: the Pergamon Museum, the Bode Museum, the Old Museum, the New Museum and the Old National Gallery.
Just visiting one of the museums takes at least 2 hours, so it's good to decide in advance which one you're going to.
Walk along Karl-Liebknecht-Straße, past the Berlin Cathedral towards the TV Tower. At almost 370 metres high, it is the tallest building in Germany. You should definitely book your ticket for the TV tower in advance, otherwise you will have to stand in the queue for quite a long time.
Day 2
The second day of your 3 days in Berlin will probably be the longest day of your trip. Here it is recommended to see the most famous landmarks of Berlin, such as the Brandenburg Gate, the Holocaust Memorial, Unter den Linden, Checkpoint Charlie and Potsdamer Platz.
For many, the Brandenburg Gate is smaller than expected. Nevertheless, it is a must-see when visiting Berlin. Right next to the gate are the American and French embassies. If you walk through the gate from the Reichstag building, you will find yourself on Pariser Platz. This is also the starting point of Unter den Linden, which leads straight ahead to the Museum Island. Before you walk down Unter den Linden, you should make a diversion to the Memorial to the Murdered Jews of Europe, which is located directly behind the American Embassy. The Holocaust Memorial is a huge, freely accessible area, which you have probably seen on TV or the internet. It is a freely accessible, undulating field with over 2700 steles that you can walk through.
The street at Unter den Linden is just so full of history and leads past magnificent buildings, chic shops, the State Opera House and Bebelplatz.
Arriving at Checkpoint Charlie, there's not really much to see, especially since the Wall no longer exists and the whole area is incredibly touristy anyway.
Nevertheless, the former border crossing is one of the must-see attractions in Berlin.
Where the border post used to be, there is now a replica control barracks complete with sandbags and actors dressed as American soldiers posing for photos.
Day 3
Your last day should be reserved for attractions a little further away, for example the east which is known as the old part of the city. Here you will find the East Side Gallery and the Boxhagener Kiez.
The East Side Gallery is the longest remaining piece of the Berlin Wall. It is located in the Friedrichshain district and runs along the Spree River between Ostbahnhof and Oberbaumbrücke. A total of 118 street artists from 21 countries have immortalised their artworks on the wall, each of which focuses on the fall of the Wall and the political changes of 1989 / 1990.
If your third day is a Sunday, it is recommended to make a detour to Boxhagener Platz after your walk along the East Side Gallery.
This is one of the most popular neighbourhoods in Berlin and also the location of the very famous flea market of the same name, which takes place every Sunday.
Here you can find not only second-hand furniture, records and clothes, but also super tasty food trucks and stalls of artists selling their self-designed jewellery or other accessories.
As you can see, there is a lot to see in Berlin. A 3 days in Berlin tour can be quite overwhelming for some. If you plan it well in advance, it is still doable.