Where to park at the UEFA Champions League 2022 Final
From Parkimeter, we give you some advices to know where to park in Saint-Denis for the UEFA Champions League Final.
4 May 2022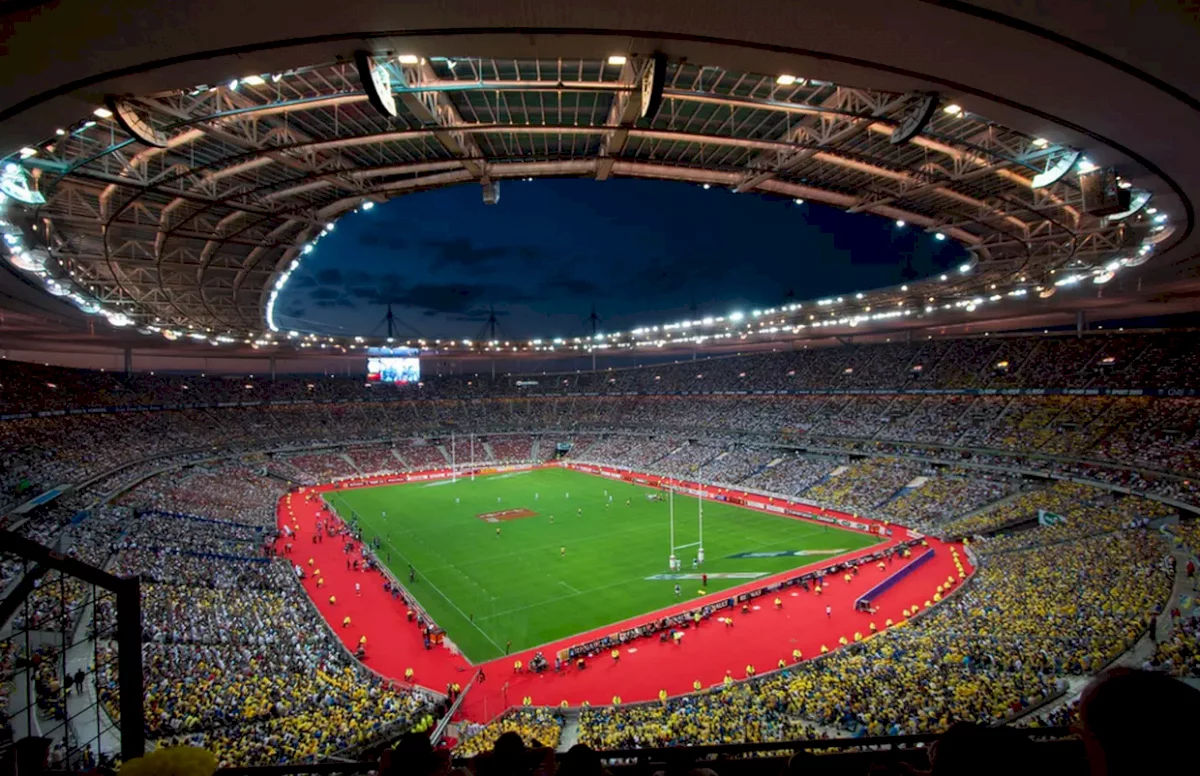 WHAT TO VISIT IN SAINT-DENIS
Saint-Denis is a French commune located in the Seine-Saint-Denis department in the Île-de-France region. It is the sub-prefacture of the district of Saint-Denis and also the main town of the cantons of Saint-Denis-Nord-Est, Saint-Denis-Nord-West and Saint-Denis-Sud. It is also the third most populated city in the Île-de-France region after Paris and Boulogne-Billancourt. The city's main activity is the Stade de Franche, a stadium that annually hosts all types of events just like sporting events and concerts. Besides the stadium, there are many other places to visit in Saint-Denis such as the Cathedral Basilica of Saint-Denis, a former Benedictine abbey considered the origin of Gothic art; Saint-Ouren Flea Market, the largest antiques market in the whole world; Saint-Denis canal and Parc de la Villete, located between the Porte de la Villete and the Porte de Pantin, there is a huge and innovative natural urban park designed by Bernard Tschumi where science, art and culture are directly linked.
UEFA CHAMPIONS LEAGUE
UEFA Champions League is the Europe's most prestigious official international football tournament among UEFA organisers and consequently the most watched in the world with more than 350 million viewers back in 2018. The winner of this league guarantees a place in the European Super Cup, where they will compete with the current Europa League champions, and moreover, will also be the confederation's representative at the FIFA Club World Cup.
The UEFA Champions League final was originally scheduled to be played at the Saint Petersburg Stadium, located on Krestovsky Island, in Russia. Due to the conflict between Russia and Ukraine, the location has been changed and will be played at the Stade de France in the city of Saint-Denis, near Paris, France Capital. The event will take place on 28th May 2022 at 9pm.
PARKING ON THE STREET AT THE UEFA CHAMPIONS LEAGUE FINAL
In Saint-Denis, there are three different types of street parking zones, distinguished basically by their prices and their colours: green, orange and purple, and allocated according to their location in the city centre.
-Green Zone: the green zone is a zone where parking is allowed for long periods of time with a maximum time limit of 11 hours. It is open to credited: residents, health, professionals, teachers and repairmen).
Opening hours Monday to Friday from 9am to 7pm.
Fares: 30 min: 0,70€ 1h: 1,50€ 2h: 3€ 10h: 11€ 10,30h: 15€ 11h: 30€
-Organe Zone: in this zone parking is only allowed for maximum 3 hours, to encourage short parking periods of time, moreover it is available to all users: visitors and residents.
Fares: 30 min: 0,70€ 1h: 1,5€ 2h: 3€ 2,30h: 15€ 3h: 30€
-Violet Zone: this is a pedestrian zone, where parking on the public highway is strictly forbidden.
However, free parking areas are available in Saint-Denis on Saturdays, Sundays, public holidays and during the month of August.
PUBLIC CAR PARKS IN SAINT-DENIS
Saint-Denis is a city with over 110.000 inhabitats and very close to Paris, it normally receives a lot of traffic everyday and the stadium where the match will be played has a capacity of over 81.000 spectators, which means that there will be a significant increase of people in the city and therefore a huge difficulty in finding parking spots. We recommend that you book a parking space near the stadium in advance so you don't have to spend hours driving around looking for a free parking spot. With Parkimeter (app or website) you can compare prices, choose a car park that better suits your needs and book a place in advance.
Here are some examples of car parks near the Stade de France that you may find useful:
SAEMES Anvers / SAEMES Meyerbeer Opera / Garage Saint Georges / 41 Rue du Sentier.