Where to park at the UEFA Europa League 2022 Final
From Parkimeter, we give you some advices to know where to park in Seville for the UEFA Europa League Final.
4 May 2022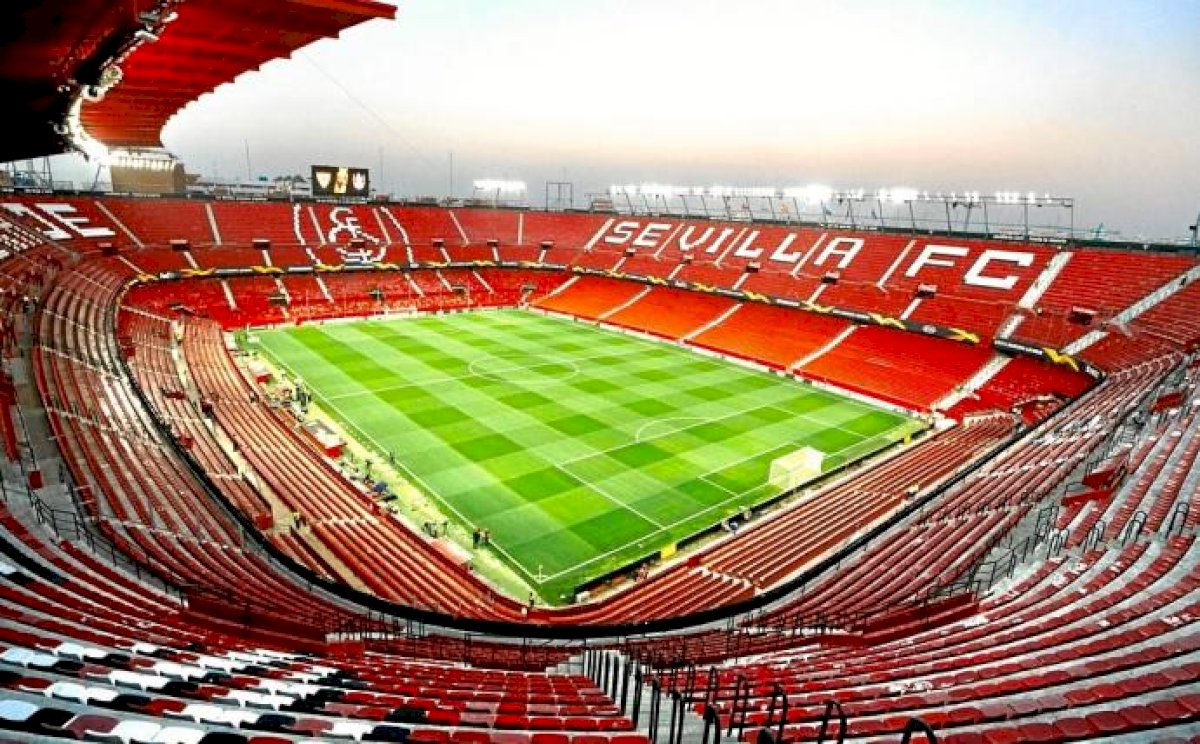 WHAT TO VISIT IN NERVIÓN
Nervión is a neighbourhood located in the east of the city of Seville. It is an economic and also commercial centre where you will be able to visit different places just like the Nervión Plaza Shopping Centre, Los Arcos Shopping Centre or Luís Morales street if you have in mind to go shopping. You can also visit more historical sites such as Los Caños de Carmona, a Roman aqueduct; the Iglesia de la Concepción Inmaculada, a 1928 temple of Neo-Greco-Roman architectural style that was built for the Ibero-American Exhibition in Seville; or the old Cruzcampo Factory, built in 1904, which is now a centre of innovation related to the beer culture.
UEFA EUROPA LEAGUE
Europa League is also known by its elder name, UEFA Cup. It is the second biggest competition in Europe after the Champions League which is held every year. In the Final, the winning team ensures a place in the UEFA Champions League competition. This year, the final of the Europa League will be held on May 18th at 9pm at San Ramón Sánchez-Pizjuán Stadiu, located in the centre of Nervión district of Seville. This neighbourhood is one of the most touristic areas of Seville and if you are planning to attend the big event by car, you should know what options you have for parking once you are there. Find out about the different parking options you have if you're going to see the UEFA Europa League Final in Nervión. As in practically every city, Nervión has free and paid parking spaces on the streets of the city, as well as several public car parks. The closer you get to the historic centre, the higher prices you will find.
STREET PARKING AT THE UEFA EUROPA LEAGUE FINAL
In Nervión streets you will find 3 different zones: the Sea Zone, which is a zone with huge rotation and usually occupies a large part of the historic centre of Seville; the Blue Zone, which is a high rotation zone; and the Green Zone, a low rotation zone. The three parking areas are distinguished by their colours and, in addition, by their rates. Sea Zone: the minimum parking time is 35 minutes for a price of 0.60€ and a maximum parking time of 60 minutes for a price of 1.25€. Blue Zone: the minimum parking time is 35 minutes for a price of 0,45€, 60 minutes for a price of 0,75€ and the maximum time allowed is 120 minutes for a price of 1,70€. * Green Zone: the minimum parking time is 60 minutes for 0.65€, 120 minutes for 1.25€ and the maximum time allowed is 180 minutes for 2€.

In all three cases, you can park from Monday to Friday from 9am to 2pm and from 5pm to 8pm and on Saturdays from 10am to 2pm. Exceptions: from 1 July to 31 August, all zones are open from 9am to 2pm from Monday to Friday.
PUBLIC CAR PARKS AT THE UEFA EUROPA LEAGUE FINALS
Below there is a list of the closest car parks to the San Ramón Sánchez-Pizjuán Stadium:
APK2 Meliá-Lebreros / INSUR Mirador de Santa Justa / ADBA ADIF Seville-Santa Justa Station / Insur.
As this is an event that can be attended by 48.000 people (the total capacity of the stadium), without taking into account the inhabitants living in the area, parking in the city can be a very complicated task if it is not done in advance. That's why we recommend you to book your parking space on the Parkimeter website or app, to make sure you have a place where you can park without any worries when you travel to Seville.