Where to park at Barcelona's Primavera Sound 2023
One of the most eagerly awaited festivals of the year is just around the corner: in this article you will discover our tips for finding parking near Primavera Sound in Barcelona!
15 December 2022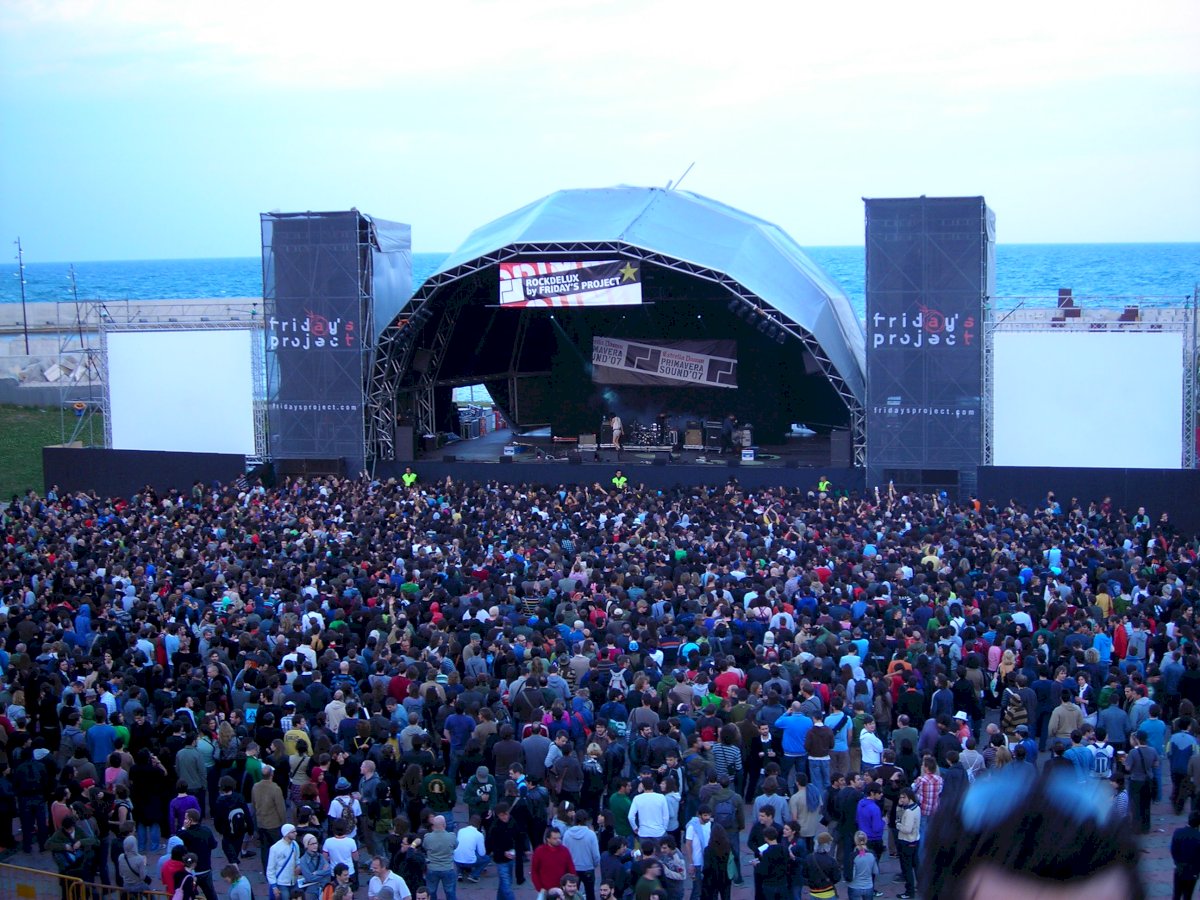 The Primavera Sound 2023 will have the particularity of being divided, for the first time, between two cities: Barcelona and Madrid. In this article we will give you all the information about the event in the city of Barcelona.
Held since its first edition in 2001 always in the colourful and fun city of Barcelona, this festival is one of the most famous and popular in Europe, and is usually celebrated in spring, usually from the end of May to the beginning of June, making its fans sing and have fun, and opening the doors to the warm season. The Primavera Sound in Barcelona, will take place again this year at the Parc del Fòrum, a well-established location since 2005, and will be held from 1 to 3 June 2023, kicking off the first half of the festival. More than 400 artists will perform their best independent music in this edition. In addition to the three days of concerts at the Parc Del Fòrum, there will also be a farewell party called Brunch-on The Beach and an edition of Primavera a la Ciutat.
For more information on prices and purchasing tickets for the Primavera Sound 2023 in Barcelona, you can visit the event's official website at https://www.primaverasound.com/en
How to get there and where to park at Barcelona's Primavera Sound 2023
As previously mentioned, the Primavera Sound in Barcelona usually takes place at the Parc del Fòrum, a public park created in 2004 and managed by Barcelona City Hall. It is located in the northern part of the city, between Avinguda Diagonal, Calle Taulat and Rambla de Prim and is known for hosting some of the city's most famous and important events.
To get to Primavera Sound the best option is definitely to take public transport. You can get to the Parc del Fòrum by bus on lines 43, 7, 36, 141 or 41, or, alternatively, the Nit Bus N6 or N7; by bike, renting one at one of the various stations (the closest are 160 Avda. d'Eduard Maristany, 1/ Fòrum and 58 Rambla Prim, 1-9); and finally, by metro L4, getting off at El Maresme - Fòrum.
If you plan to reach the Primavera Sound by car, you should know first of all that parking inside the Parc del Fòrum is not possible, because the venue does not provide parking spaces inside. But how and where to find parking near the event? If you're already stressing about your car and looking for parking read on for our tips on where to park at the Primavera Sound 2023 in Barcelona and your car will no longer be a problem!
Street parking near the Parc del Fòrum for Primavera Sound 2023
On-street parking always gives the idea of being the most convenient choice, but often turns out to be the opposite: difficulty in finding free spaces, endless turns to be able to park your car even for 2 hours, restrictions and high possibility of receiving fines if you don't know the rules of the road well. That's why if you don't want to leave your car in a car park you won't have many options on the street, except to park it in a Green Zone, for example in Calle Llull where there are many. Keep in mind that the closer you look for parking near your destination, the less chance you will have of finding free spaces.
Parking in a public car park near the Parc del Fòrum for Primavera Sound 2023
In order to avoid unpleasant inconveniences that could affect your evening of pure enjoyment, we recommend that you choose to park in a public car park and book it in advance to avoid last-minute surprises such as virtually full car parks, traffic and difficult traffic flow on the street. With the Parkimeter platform, you can search, compare and book the most suitable parking space in advance depending on your destination and time of day. Thinking about your car will no longer be a problem because we assure you of absolute security, as all our car parks are monitored by 24-hour video surveillance systems. All you have to do is choose the one that best suits your needs!
Book a parking near Parc del F`rum
Top artists who will perform at Primavera Sound 2023 in Barcelona
We list here some of the most popular artists who will perform at Primavera Sound 2023 in Barcelona:
June 1 Blur/Halsey/Darkside/Ghost/Le Tigre/Drain Gang/Loyle Carner/Pusha T/Rema
2 June Kendrik Lamar/Depeche Mode/Baby Keem/Four Tet/Skrillex/Bad Religion/Beatchers
3 June Rosalia/Calvin Harris/Maneskin/The War on Drugs/Tokischa/Maggie Rogers/Charlotte De Witte