Where to park for free in París
Do you want to know where to park for free in Paris? Here we give you all the tips you need to know if you come by car in the city.
2 September 2022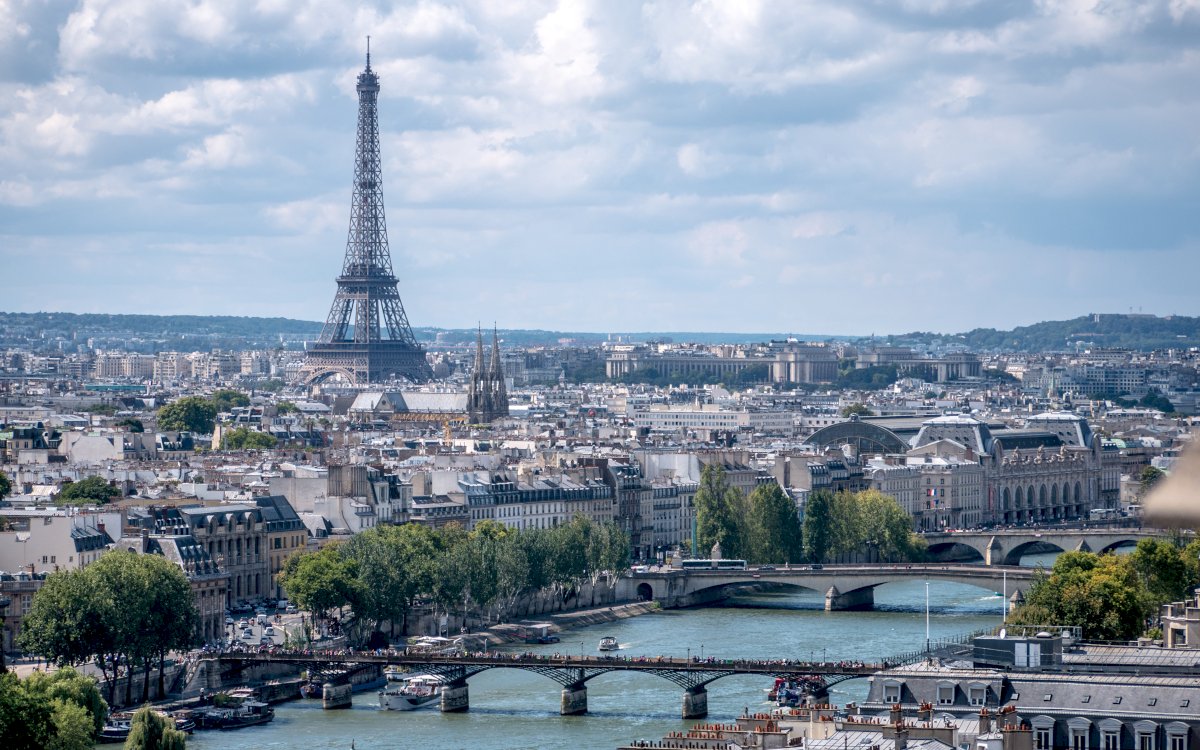 Paris, the capital of France and the city of love for being one of the scenes of numerous romantic novels and movies. It has 2,273,250 inhabitants, and is one of the most popular tourist destinations in the world and most visited in Europe for its impressive historical monuments, theaters, art, fashion, gastronomy and of course, its famous Eiffel Tower.
This city has a great infinity of activities that you can do both day and night, so you will definitely not get bored.
So if you travel to Paris, you should not miss a visit to the Arc de Triomphe, the Tour Eiffel, the Musée du Louvre, the Avenue des Champs-Élysées (the main avenue of Paris) and the Moulin Rouge.
Tips for parking in Paris
Traveling on your own by car may be the best option to enjoy with your family or simply because it gives you more flexibility, since it allows you to stop wherever you want and plan at your leisure and on your terms. But it is important to take into account that Paris is a very big city and parking can be a bit tedious. For this reason, we recommend that you inform yourself about the traffic regulations and parking restrictions in advance.
First of all, keep in mind that here you drive on the right side of the road, wearing a seat belt is mandatory, and honking the horn is prohibited.
Parking in the streets of Paris
Parking in the city can be quite a puzzle, since there are a large number of cars circulating in the city, and at the same time, many places where it is forbidden to park. In addition, if you want to leave your car on the street, you usually have to pay from Monday to Saturday, from 9 am to 8 pm. In the evening and on Sundays parking is free. On holidays you can free parking only in some streets, you can check this at the parking meter.
The rates are divided into 2 zones: from 4 € per hour in the center of Paris, to 2,40 € in the suburbs. You have to pay at the parking meters by using the "Paris Carte" card (you can get it from tobacconists or Tabac) or bank card. Once paid, the parking meter will give you a ticket that you must leave in sight on your windshield. The maximum time is 2 hours.
Another option is to look for subway parking, these are cheaper and fortunately are very abundant. As you can imagine, the rates in tourist places are more expensive than in the more distant neighborhoods. So another option could be to leave your car in a parking lot far from the tourist area and take public transportation.
These alternatives may not be free, but in exchange for that money, your car will have surveillance. However, we advise you not to leave objects in sight inside your car.
In case you come in a caravan, you should know that it is forbidden to park inside Paris, so you will have to go to the reserved spots in the campsites. It is forbidden to sleep inside the caravans in Paris.
Where to park for free in Paris
If in any case, you are looking for a way to save money during your trip to Paris, since we know that it is a rather expensive city, one option is to choose to park your car in free parking lots. And this, although not the most comfortable way, you can do it by looking for parking in the Bois de Boulogne area or in the Bois de Vincennes. These areas are green spaces that are far away from the center of Paris. On the downside, these parking lots are quite far from the metro stations, so it will be necessary to make a long walk to the stations to then head to the center. And not least, these parking lots are not always the best in terms of safety for your car.
So whether you are planning to come in your car, we suggest you measure the pros and cons of each option, so that you can make the decision that is most convenient for you.