Where to park for free in Verona
Parking for free in Verona may be difficult but it is not impossible, find here the best alternatives, both on-street and in private car parks!
26 August 2022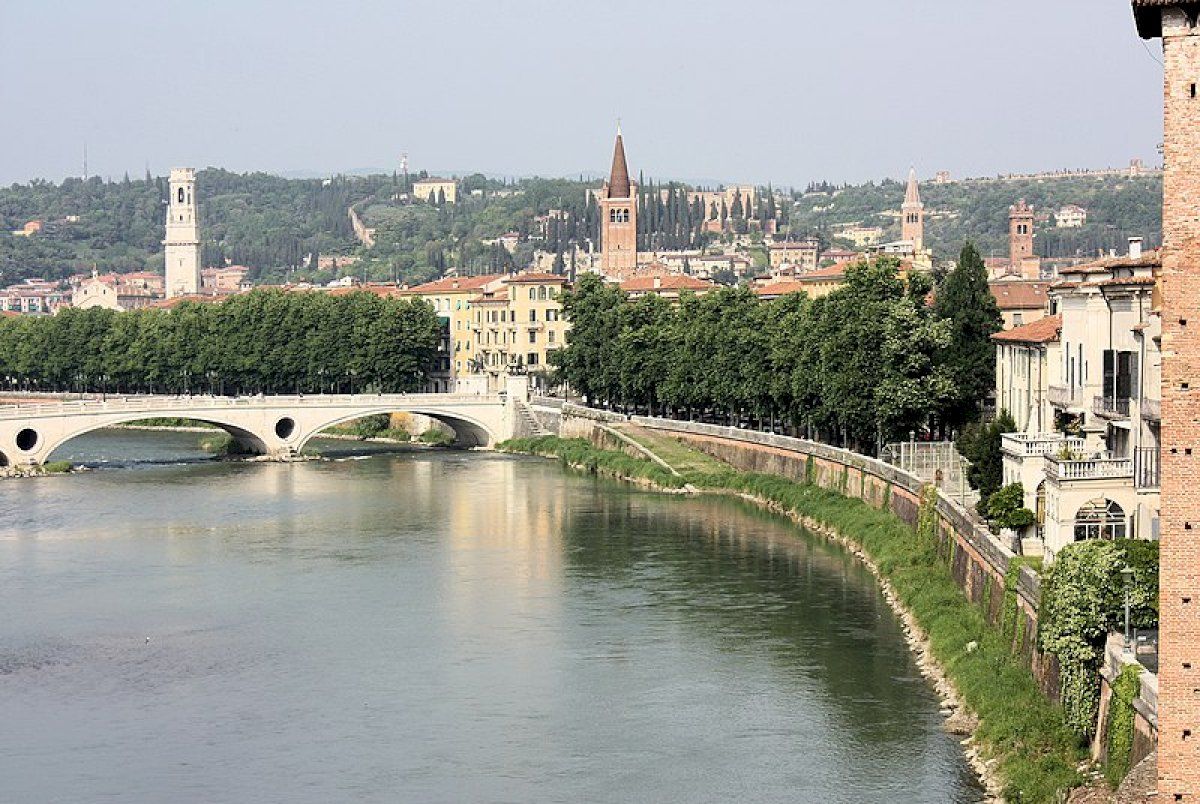 Verona is known worldwide for the story of Romeo and Juliet, written by the playwright William Shakespeare, and is also considered the most romantic city in Italy. It is a beautiful city surrounded by hills, on a meander of the Adige River in north-eastern Italy, and is one of the most populated cities in Italy, with approximately 258.000 inhabitants.
On the other hand, Verona has been considered a World Heritage Site by Unesco due to the large number of ancient monuments preserved, such as the Renaissance or medieval period, and also for the value of its historic buildings.
If you travel to this amazing city you should not miss its Old Town, the Castello Scaligero from the 14th century, the Arena di Verona, the Torre de Lamberti, the Piazza dell Erbe or the House of Juliet, among many other monuments and places of interest. There are dozens of activities to do around the city, but in summer you can't miss one of the biggest opera festivals in the world, the Arena Opera Festival.
Tips for parking in every corner of Verona
If this is your first time in Verona, knowing where to drive and where to park is not easy. So first of all, the best thing to do is to know how to distinguish the different parking zones, which are differentiated by their colours:
Yellow zones: these are exclusively for city residents.

Blue zones: you can park for a limited period of time (maximum 2 hours) and they are paid parking zones. They operate from Monday to Saturday until 8 p.m. and cost 1 € per hour. Be careful not to exceed the time limit because you can be fined.

White zones: the white zones are the ones we are most interested in, they are free parking.
Please note that in the city centre, in order to reduce pollution and vehicle traffic, there is a Zone ZTL (Limited Traffic Zone). In the ZTL only authorised vehicles are allowed to circulate.
If you are a tourist and you have a hotel in the centre, we recommend that you inform the hotel manager and provide the registration number of your car (either your own or a rental car), so that he/she can inform the authorities and you can drive in the ZTL zone without any problems. Alternatively, you can also apply for one of the plates provided by the hotel for guests to drive and park for free, but unfortunately these are in high demand and sell out very quickly.
Access to the ZTL zone is only allowed from Monday to Friday from 10 a.m. to 2:30 p.m. and from 4 p.m. to 6 p.m. Saturdays, Sundays and public holidays: from 10 a.m. to 2:30 p.m. Driving in the ZTL zone outside these hours without a permit may result in a fine.
Where to find free parking in the city of Verona
In order to park for free in the Italian city of Verona, you'll need to get away from the central locations, where most of the tourist attractions are located. Free parking is less convenient, as you'll have to walk further or take an alternative method of transport such as public transport, but you'll save money, and that never hurts.
So, here are the car parks where you can park for free:
Parcheggio Piazzale Olimpia: this is the car park with the most parking spaces, approximately 5.000. It is near the Marcantonio Bentegodi Stadium, in Piazzale Olimpia, about 30 minutes walk from the centre. If you prefer to take public transport instead of walking, you can take buses 11, 12 and 13, which run every 10 minutes and drop you off in front of the Arena di Verona.

Parking Piazzale Guardini: this car park is located on Via Domenico Morellicerca, near the Stazione Porta Nuova station. By public transport it is about 20 minutes to the centre. If, for whatever reason, you can't find parking at the Parcheggio Piazzale Guardini, there are free white parking spaces available in the surrounding streets of the city.

Parcheggio Porta Palio: this car park is located in Viale Galliano, 3, away from the central area of Verona, about 10-15 minutes from Castelvecchio. On foot, it is only 17 minutes from the Arena di Verona.

Via Lunga Dige Campagnola: this car park is located on Via Lunga Dige Campagnola, near the Vittoria Bridge. There are several free parking spaces where you can park for 1 hour only. Outside the regulation hours, from 7 p.m. onwards, you can leave your car until 8:00 h the following morning without any problem.

Parking on Via Madonna del Terraglio: this car park is located on Via Madonna del Terragli. It is 10 minutes from the Castle of San Prieto and 15 minutes from the Old Town of Verona. It is a small car park, so it is advisable to go early to find an available space. Another option is to take the 101, 103 or 104 bus to the centre.
Although there are several options for free parking (and others for a fee), we recommend you always check the parking signs to avoid any scares or incidents.
If, on the other hand, you prefer the convenience of parking in central locations (even if these are paid), we recommend the following parking options: Lundadige Porta Vittoria, Via Shakespeare, Via dell'Artigliere or Via Campofiore.