Where to park to see Rauw Alejandro at the WiZink Center in Madrid?
Discover where to park to see Rauw Alejandro at the WiZink Center on September 10, 2023, in Madrid. Are you going to miss it?
7 September 2023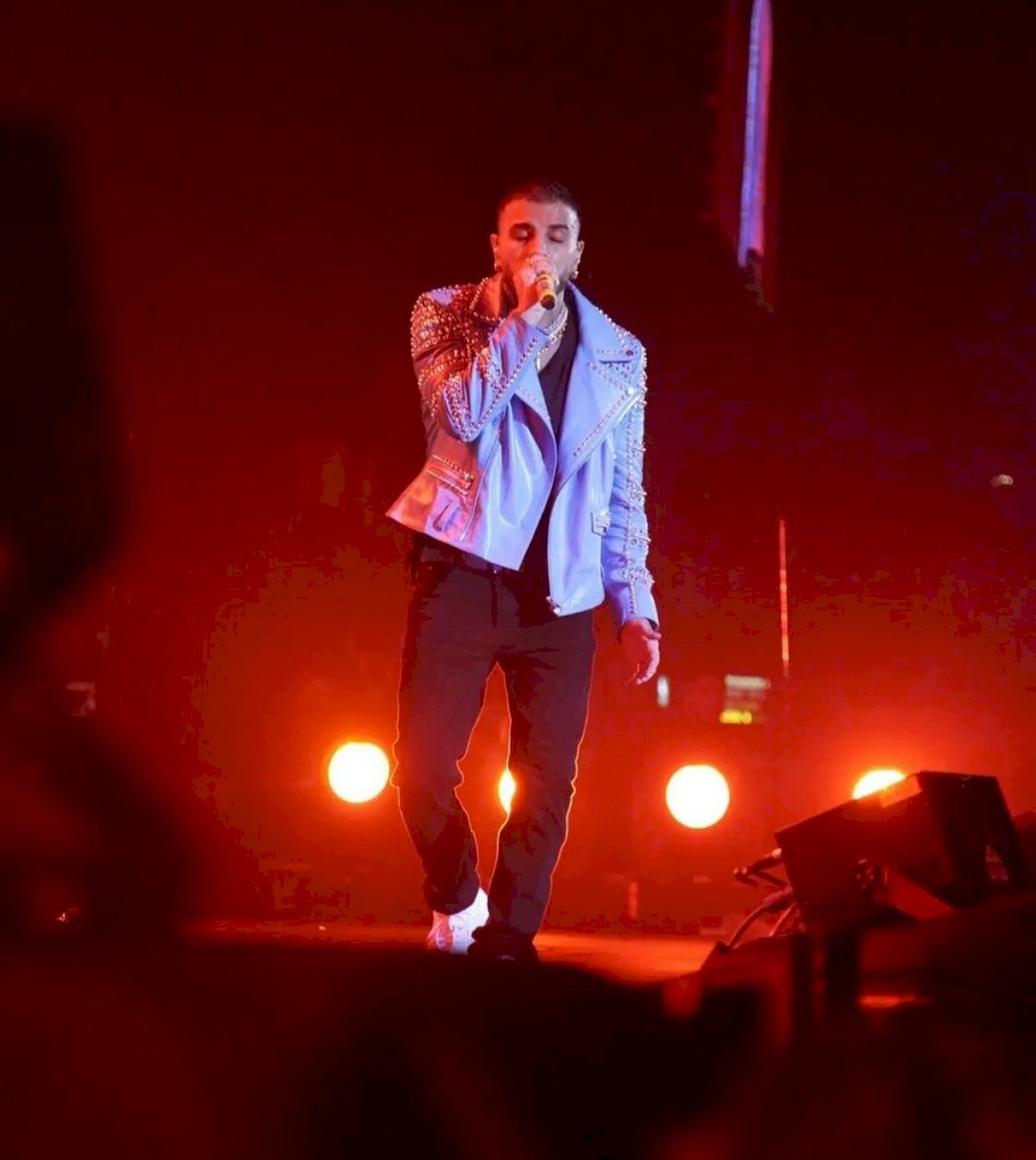 Rauw Alejandro lands in Madrid to present his third studio album on September 10, 2023. The concert starts at 9:00 PM, but you can enter the venue much earlier. If you're attending the concert by car and don't know where to park to see Rauw Alejandro, Parkimeter provides all the details for your convenience.
Puerto Rican singer Rauw Alejandro presents his album "Saturno" on Sunday, September 10. The tour began in February in Santo Domingo (Dominican Republic) and is scheduled to conclude in November 2023 in Buenos Aires, Argentina. The album features various collaborations with artists like Arcángel and Baby Rasta. In this album, Rauw explores the extraterrestrial imagery, playing with the alien aesthetic. After his breakup with his ex-partner Rosalía, Rauw Alejandro faces a real challenge, tackling a complicated tour where he's sure to give his best. If you're a fan of Rauw Alejandro, you shouldn't miss this special tour for him, both personally and musically.
The concert takes place at the WiZink Center in Madrid, a venue located in Goya, in the Salamanca neighborhood, known to the locals as the **Palacio de Deportes**. Finding parking in the area can be a real headache for some, even if you're from the area. The WiZink Center doors open at 7:30 PM, and many fans will have been there for hours to secure the best possible spot in case they don't have numbered seats. The concert will start at 9:00 PM, an hour and a half later. Rauw will be accompanied by JabbAwocKeez, a hip-hop dance group that will serve as the opening act. Keep in mind that the palace has different entrances, so be sure to check your ticket to know where to enter. If you're unsure, you can check the WiZink Center's social media as they usually provide guidance on the event day to ensure no one gets lost.
How to Get to WiZink Center
The Salamanca neighborhood is a prestigious and well-connected area in Madrid. WiZink Center is located in the Goya area, surrounded by transportation and entertainment options. To **get to WiZink Center by public transportation**, you can opt for the metro or bus.
Metro: The nearest metro stops to WiZink Center are Goya (L4 and L2) and O'Donnell (L6).
Bus: Bus lines 143, 56, 2, 71, 28, 21, 53, 15, 63, 43, 30, 29, and C stop very close to WiZink Center.
If you're using **BiciMad**, there's a station in Plaza de Felipe II, and if it's full, you can go to the station across Calle Narváez or the one on Calle Jorge Juan (at Casa de la Moneda).
If you want to know **how to get to WiZink Center by car**, simply head in the direction of Jorge Juan number 99 or Calle Goya number 90. If you input this address into your GPS, it will guide you without any issues. It's a well-known and well-connected area, so you shouldn't have any problems.
Where to Park at WiZink Center to See Rauw Alejandro
There is a public parking facility at the venue that you can use. However, on days with major events like this one, it tends to fill up quickly or be completely full. The best option is to reserve parking in advance to avoid being left without a parking spot. Parkimeter advises you that parking near WiZink Center for free is impossible. If you want to park on the street instead of in a parking facility, you will have to pay a fee, as parking in Madrid is regulated by the city council.
In the streets of Madrid, you will encounter green and blue parking zones. You should pay attention to the painted lines on the ground because they indicate the type of zone. Also, pay attention to the signage, as it clearly displays all the restrictions or instructions for street parking.
Parking in the Green Zone in Madrid
The Green Zone in Madrid is reserved for residents of the area. These users must have a resident permit issued by the city council. This permit authorizes them to park in their neighborhood. If you are near the boundary between two neighborhoods, you can park in the green spaces on both sides of the street. Non-residents can also park in the Green Zone, but only for a maximum of two hours. After this time, you cannot park again (in the same neighborhood) until an hour has passed. Be careful with this, as parking in Madrid is closely monitored, and not following the rules may result in fines.
Parking in the Blue Zone in Madrid
The Blue Zone is a parking area for anyone. The maximum allowed parking time is four hours. Once the maximum time has elapsed, you cannot park in the same area again for one hour.
Remember to pay the corresponding fee and avoid leaving valuables in your car to prevent any unpleasant surprises.
Parking in a facility to see Rauw Alejandro in Madrid
If you prefer peace of mind, you can use a secure booking platform like Parkimeter and search for a **parking facility in Madrid** for the duration you need. There are several nearby parking facilities in the area to keep your vehicle safe, and we know that after the concert, you won't want to walk too far to reach your car. With Parkimeter, you can locate and compare different parking facilities near WiZink Center and choose the one that best suits your needs.
Enjoy Rauw Alejandro's Saturno tour in Madrid and park easily and quickly with Parkimeter!