Where to park for The Weeknd: After Hours til Dawn Tour in Barcelona on July 20th, 2023?
The Weeknd is coming to Barcelona on July 20th, 2023 for the expansion of his After Hours til Dawn Tour at the Estadi Olimpic Lluis Companys! Explore the different parking options there are and find the one that best suits you! Get ready for extraordinary and eventful evening.
17 July 2023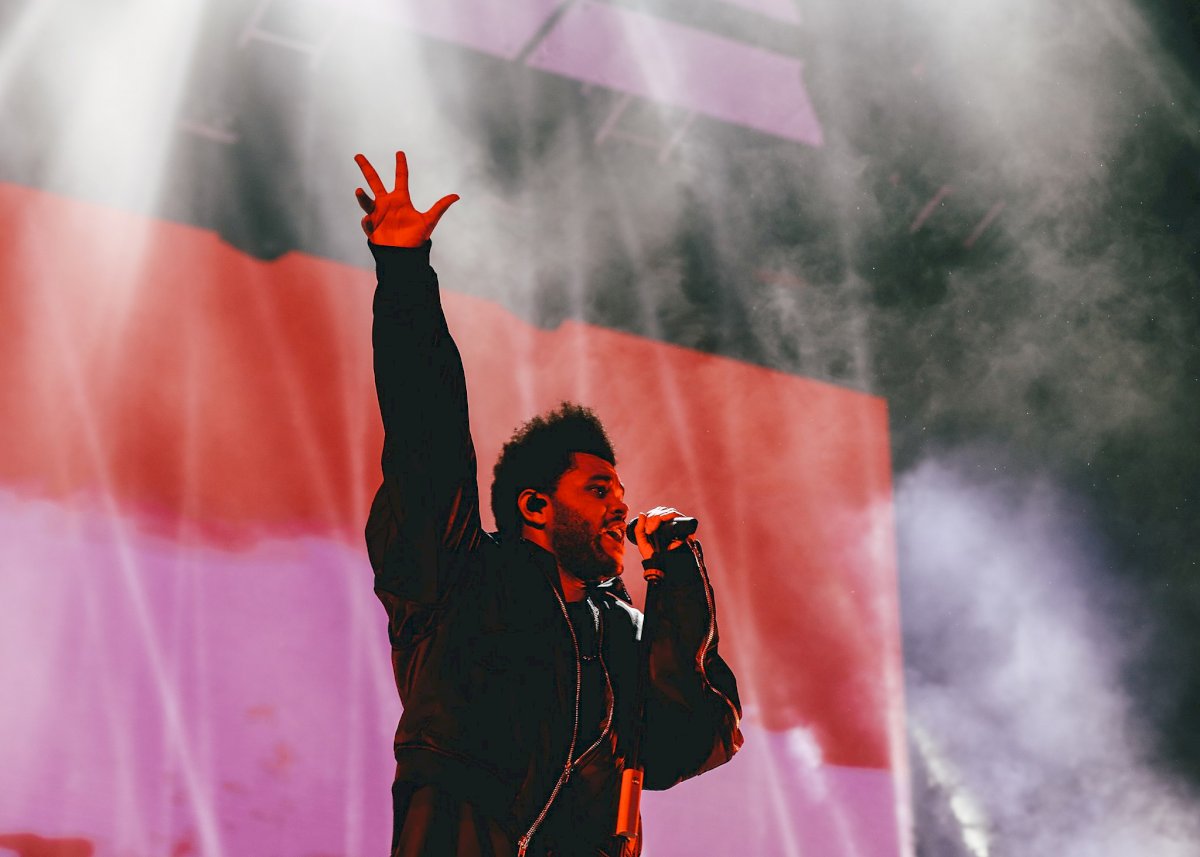 The Canadian singer, song writer, producer, the Weeknd, has taken the music industry by storm. His voice and exquisite lyricism has captivated millions of fans worldwide. The infamous pop/rnb singer has acquired a number of accolades for his works including but certaintly not limited to 4 Grammys awards, 20 Billboard Music awards, 2 MTV Video Music awards; making hime one of the most popular and influential artists today. Fans of the singer can witness his show stopping performance at his "After Hours til Dawn Tour" on July 20th 2023.
If you plan to experience the Weeknd live in July at the Estadi Olimpic Lluis Comoanys and you don't know where to park near the concert, here you will find all the information you may need.
The After Hours tour, which began in 2022, brought The Weeknd's stardom to new heights with the release of his chart-topping album. Now, fans in Barcelona have the chance to observe the magnetic and captivating experience live on stage during The Weeknd's After Hours Til Dawn Tour. Due to the popularization of the tour and the want to give back, The Weeknd is partnering with the U.N. World Food Programme once again to provide fun to the XO Humanitarian Fund. The funding will help to support the organization in its response to the global hunger crisis. For each tickect sold in Europe, £1 will be donated.
The anticipation surrounding this tour is unmatched, as The Weeknd has amassed a reputation for delivering electrifying live shows that are unforgettable. Whether you're a dedicated fan or new to his music, this concert is set to be a night to remember.
Parking in Barcelona for The Weeknd concert on July 20th 2023
For those planning to attend The Weeknd's concert, it's crucial to plan ahead of time, especially concerning transportation and parking. As with any major event, traffic in the area is to be expected and parking spaces will be scarce. To avoid the hassle of searching for parking spaces, concertgoers should consider parking in one of Barcelona's many car parks and take advantage of the public transportation to reach the venue.
By booking a parking spot in advance, concertgoers can ensure their car's safety and enjoy the evening without worrying about parking availability. Parkimeter offers convenient solutions for finding nearby parking spots, allowing fans to make the most of their night with The Weeknd.
The Lluis Companys Olympic Stadium is located in the Montjuic district, about a 20 minute walk from the [Plaça Espanya]. If you want to find parking within the area, there are a few alternatives available to you. You can explore the different car parks in Barcelona by going to the website Parkimeter.
Don't dither and cause unnessary stress to yourself, book the car park that best suits your needs so that you can fully enjoy The Weeknd at the Estadi Olímpic Lluís Companys in Barcelona on July 20th, 2023 without any fuss!
Book parking in Barcelona for the Weeknd's concert
Lluis Companys Stadium in Barcelona
The Estadi Olímpic Lluís Company is a famous stadium located in Barcelona, Spain. It was originally constructed in 1929 for Barcelona's bid for the 1936 Summer Olympics. The stadium stands to be the 2nd largest stadium in Catalonia, thanks to its 50,000+ seat capacity. Thus, allowing it to host a number of sporting events.
The stadium resides near Anella Olimpica, in Montjuic, a grande hill southwest of the city above the harbour. Due to it prestiges location, visiters can also witness a magnigicent view of the mediterranean sea.
Parking on the streets in Barcelona for The Weeknd concert on July 20th 2023
If you wish to try street parking near Lluis Companys Stadium in Barcelona for the Weeknd's concert and get there by public transport, there are somethings you need to know.
Since the concert starts at 9:30 pm, it can be difficult to find a place in the streets of Barcelona near the concert, but if you are far from the Stadium, it is also possible to park.
The city of Barcelona has many parking spots in all of its neighborhoods, but you should keep in mind that parking spaces in Barcelona can be limited depending on the time of day. That being said, it is essential to pay attention to the signs posted.
In Barcelona there are two types of parking, the blue and green zones. The Blue Zones are typically for visitors while the Green Zones are for residents in the area. However, you may park in these areas based on the parking times and the parking conditions outlined.
Prices and Parking in the Blue Zones of Barcelona
Bule Zones are free all day to those who want to park there. Though, there are certain hours where they have to be paid for. The Blue Zone must be paid for between Monday to Friday from 9 a.m. to 2 p.m. and from 4 p.m. to 8 p.m.. Other Blue zones in the city center and by the beach also come at a cost on the weekends and public holidays. It is important upon arrival to these parking spaces to check the signs to avoid any problems.
Fares in Blue Zones may vary. There are four differne types of categories for which one may purchase including A, B, C and D. Option A is the most expensive while option B is the cheapest. Here you can find the rates of each option provide in the Blue Zone: Rate A (max. 1h or 2h): between €0.00/h and €3.75/h. Rate B (max. 2h): between €0.00/h and €3.50/h Rate C (max. 3h): between €0.00/h and €3.21/h Rate D (max 4h): between €0.00/h and €2.33/h
Hours and rates for parking in the Green Zones of Barcelona
Though the Green zones are reserved for residents, visitors may park here for a higher rate compared to the Blue Zone.
Residents may park whereever they please for up to 7 days. However, as visitors, Barcelona's Green Parking Zones are open Monday through Friday, and even Saturday depending on location, from 8 a.m. to 8 p.m. Though, it is important to note that the Green Zone parkings are limited to one to two hours.
Visitors who wish to park in the Green Zone should know that there are also 3 different types of rates for parking which also depends on the class of your car:
Rate A: between €0.50/h and €4.25/h
Rate B: between €0.50/h and €4.00/h
Gemis rate: €0.00/h and €2.50/h
Parking on the street in Barcelona and taking public transportation can be a goog option just beware of the signs! However, if you don't want to worry about confusing rate and times you can always book in advance with Parkimeter and ensure your acrs safety and your peace of mind!