Book a parking spot in Zenpark Gare Bruxelles-Luxembourg - Godecharle car park
Address: 10 Rue Godecharle, 1050 Bruxelles - Ixelles - Elsene (See similar parkings around)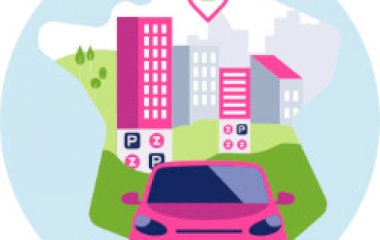 The Parking Zenpark Gare Bruxelles-Luxembourg - Godecharle is located in Ixelles. This site is ideal for its location, since only 5 minutes away you can visit the Wiertz Museum, the Museum of Natural Sciences of Belgium or the House of European History, which are in the same area, among other places of leisure and history.

Undoubtedly this parking is perfect to visit Brussels and surroundings. You can reach the central area of the city of Brussels in 26 minutes on foot, or in less than 20 minutes by bus with lines IC, S8, 38, 71, 1, 5.

If you like nature or want to exercise in an open space, the Leopold Park is a 12-minute walk from the parking. The Jardin des Citoyens Urban Park is also 6 minutes away. On the other hand, you have the World Class Fitness Center 1 minute away or the Crossfit Power Factory Sports Complex 2 minutes away.

If you want to avoid fines, look for parking or move around the city and surroundings more easily, we suggest you park your car in this parking lot and take public transportation or walk on foot thanks to the good location of this parking lot.

The closest transport links to the parking lot are:

Brussels-Luxembourg train station: EXP - IC - ICT - P - S4 - S5 - S8 - S9 - S19 - S81 - T, BUS.
Bus station: Idalie 34, 80 and N06..., Museum 34, 80 and N06..., Ixelles Luxembourg 543.

Book this parking and enjoy Ixelles and surroundings!
Indications
Pedestrian return:
Through the main entrance of the WIERTZ building of the European Parliament.
Parking access system

When you enter the car park take the ticket and show your confirmation at the control booth.