Book a parking spot in PARKIA Plaza de Andalucía Torremolinos Centro car park
Address:
Plaza Andalucía, s/n, 29620, Torremolinos (Other parkings around)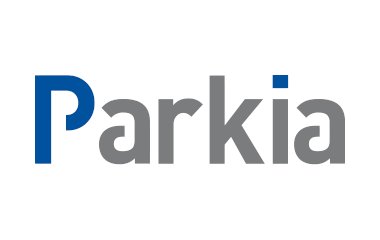 PARKIA Plaza de Andalucia Torremolinos Centro parking lot is a covered parking lot located in the city center of Torremolinos, in the province of Málaga.

This parking lot is the ideal choice if you need to park your car in the center of Torremolinos without time and schedule limitations: PARKIA Plaza de Andalucia Torremolinos Centro remains open every day, 24 hours a day, so you don't have the anxiety of unforeseen events that could delay your arrival. In addition, the parking lot is equipped with a video surveillance system that will keep you calm throughout the duration of your car's stay. The amenities of this parking lot do not end there: this one is equipped with access for people with reduced mobility as well as devices to recharge electric cars.
Only a 10-minute walk from the parking lot you will find the beach, so if you feel like disconnecting and relaxing (maybe during a nice sunny day), parking your car here will be very convenient! If you don't know the town, we'll point you to the nearest beaches, which are Playa del Lido, Playa de la Caracola, and Playa Bajondillo.
You will also see the beautiful promenade where you can take a walk and get to the main area full of tourist places, hotels, restaurants, bars and chiringuitos where you can stop and have a drink with friends. Also near this parking lot is Calle San Miguel, one of the most famous pedestrian and commercial streets in the city and also in Europe.

The PARKIA Plaza de Andalucia Torremolinos Centro parking lot is also well connected to the public transportation network: just 5 minutes away you will find the Torremolinos train station, in case you want to move to other areas or reach Malaga.

All you have to do is reserve PARKIA Plaza de Andalucia Torremolinos Centro parking in advance, which you can do in just a few minutes online wherever you are, and secure a parking space when you arrive. At this point you can enjoy the city without any worries!

Parking access system
When you enter the car park take the ticket and show your confirmation at the control booth.
Booking rates
* Prices may vary by season.
ONEPASS

You can't get in and out during your stay.

ONEPASS
ONEPASS

You can't get in and out during your stay.

ONEPASS
ONEPASS

You can't get in and out during your stay.

ONEPASS

Only for bookings that start later than 2023-09-01.

Only for bookings that start later than 2023-07-01.
Only for bookings that start sooner than 2023-08-31.

Only for bookings that start sooner than 2023-06-30.

One hour
€1.55
€1.55
€1.55
2 hours
€3.15
€3.15
€3.15
4 hours
€6.35
€6.35
€6.35
8 hours
€12.75
€12.75
€12.75
12 hours
€19.15
€19.15
€19.15
24h

€19.55

€19.55

€19.55

2 days
€39.10

€34.50

€39.10

€39.10

€34.50

3 days
€58.65

€40.48

€58.65

€58.65

€58.65

€40.48

7 days
€136.85

€64.57

€136.85

€136.85

€64.57

14 days
€273.70

€88.15

€273.70

€273.70

€88.15

21 days
€410.55

€103.90

€410.55

€410.55

€103.90

30 days
€586.50

€141.68

€586.50

€586.50

€141.68